MAT BAO BPO Vietnam Joins GBA Global BPO Alliance
April 6, 2023
Opens new doors to both parties for expansion of their services. GBA Global BPO Alliance is pleased to welcome Mat Bao BPO as its newest member of the global coalition. The alliance brings together independent BPO providers from around the world who, together, provide a single point of contact for our clients. The addition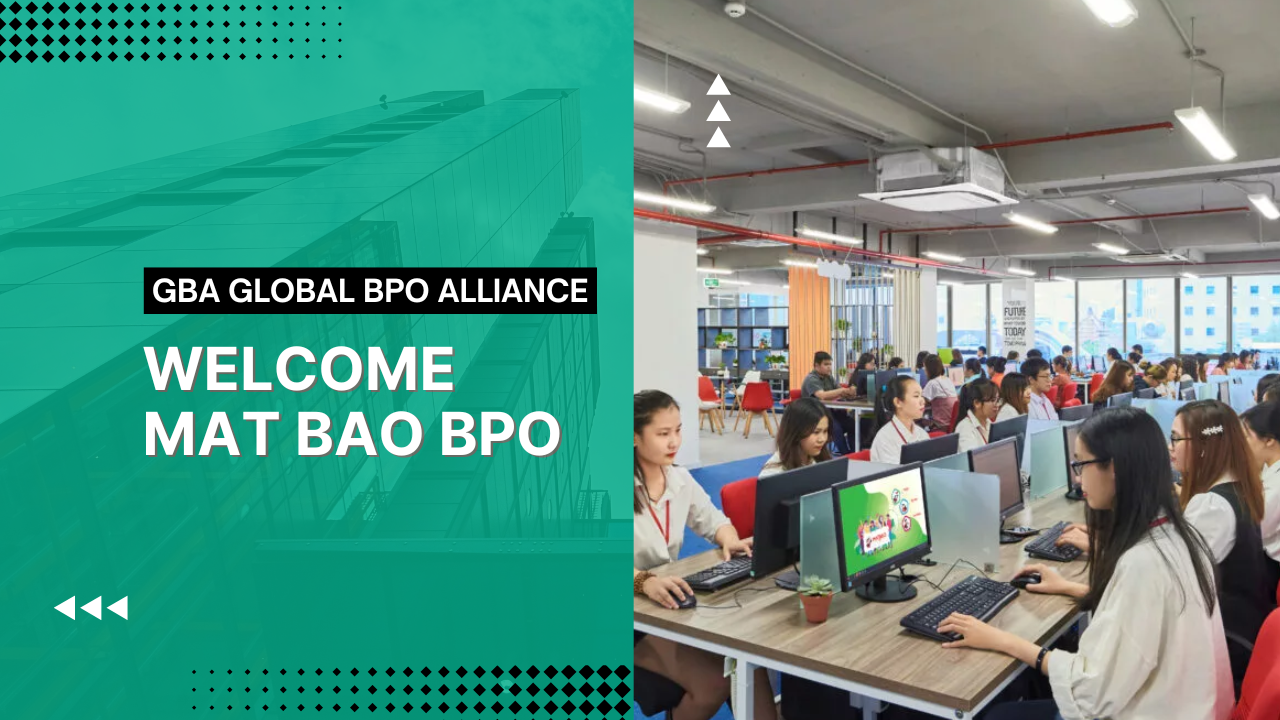 Opens new doors to both parties for expansion of their services.
GBA Global BPO Alliance is pleased to welcome Mat Bao BPO as its newest member of the global coalition. The alliance brings together independent BPO providers from around the world who, together, provide a single point of contact for our clients. The addition of Mat Bao BPO gives GBA an even greater global reach into the South-East Asian region, in a country, Vietnam, which is one of the fast-growing markets of this continent.
According to Denis Guittet, Chief Executive Officer of GBA, "We are excited to welcome Mat Bao BPO into the GBA Alliance. By joining our alliance, Mat Bao BPO, a leader in Vietnam, gives GBA a strong local footprint and bring skills, technology, and experience which are going to be decisive support for our customers in this region, with the addition of Mat Bao BPO, GBA becomes definitely a key BPO player in all Asia with 10.000+ employees".
Mat Bao BPO is equally enthusiastic about what doors the alliance will open for them. According to Mr. Park Moon Hwa, Mat Bao BPO Deputy General Director, "We are delighted to be joining the GBA global alliance. It will be our great opportunity to cooperatively develop the Call Center service on a global scale. Joining the alliance will make it possible for all of us. Together we can exchange cultures and update new information for future growth. With this development, we can closely expand our service to all parts of the world. We are excited to have the beginning of this partnership."
About Mat Bao BPO
Mat Bao BPO is a leading business outsourcing company in Vietnam with more than 5.000 staff across the country. We have successfully set up strategic relationships with leading enterprises and organizations in Vietnam by offering professional services and unique business culture. Committed with the defined goals, BPO (business process outsourcing) services offered by Mat Bao BPO can effectively address existing challenges for optimizing enterprise performance.
About GBA Global BPO Alliance
Established to be a strategic partner for companies promoting globalization, GBA's mission is to continue to provide our corporate users around the world, no matter where they are located or what language they require, with peace of mind that they will be able to use a variety of BPO services at reasonable prices over the long term. Currently, there are 15 companies that are members of GBA. Although we can service more than 30 languages, we will continue to aim to expand the number of languages we can service in the future.
More information, contact:
Worldwide: info@gbacallcenter.com
Vietnam: culturep@matbao.com
Recent News