Etisal-IDS Group Joins the GBA Global BPO Alliance
April 6, 2023
Opens new doors to both parties for expansion of their services. GBA Global BPO Alliance is pleased to welcome Etisal-IDS Group as its newest member of the global coalition. The alliance brings together independent BPO providers from around the world who, together, provide a single point of contact for our clients. The addition of Etisal-IDS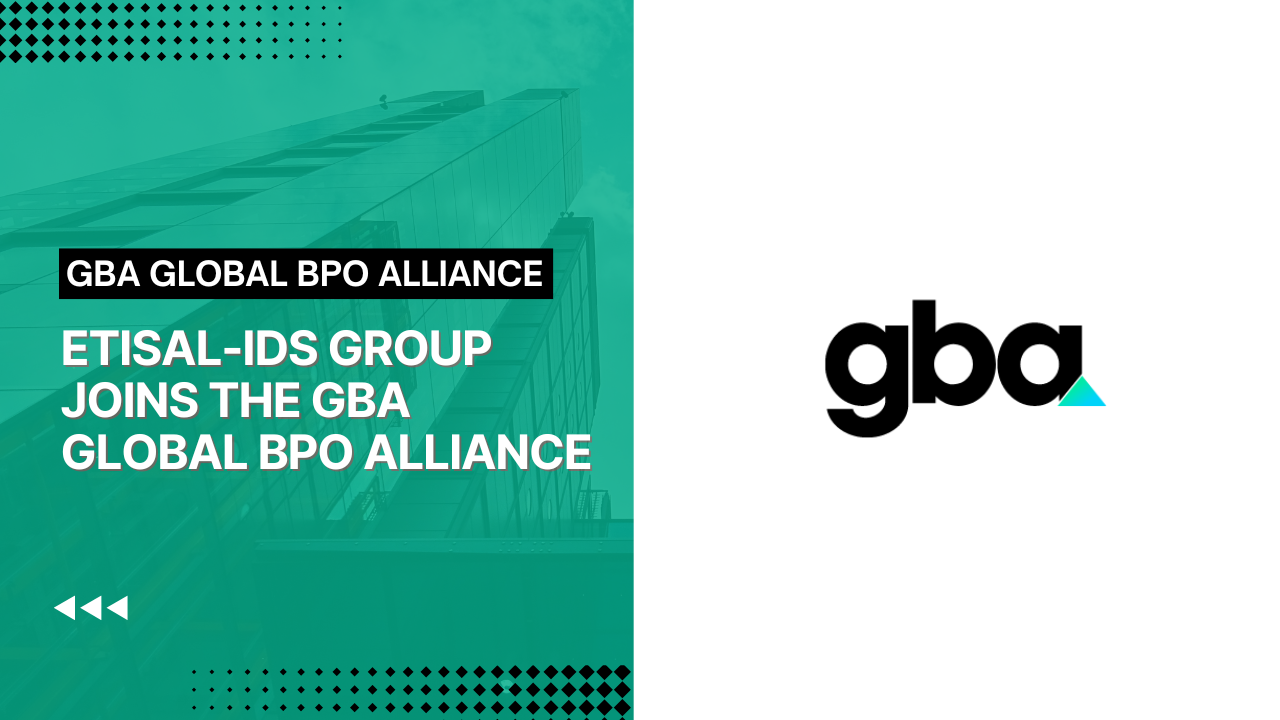 Opens new doors to both parties for expansion of their services.
GBA Global BPO Alliance is pleased to welcome Etisal-IDS Group as its newest member of the global coalition. The alliance brings together independent BPO providers from around the world who, together, provide a single point of contact for our clients.
The addition of Etisal-IDS Group gives GBA a first and important footprint in African and Middle-East regions.
According to Denis Guittet, Chief Executive Officer of GBA, " By joining our alliance Etisal-IDS Group – 3.000 employees,  gives the opportunity to the GBA Alliance to enter two regions – North-Africa & Middle-East – which are strategic due to their fast growing but also due to their position, between South-east Asia and central/south of Africa, this "croissant" of increase will be decisive over the next years for our business. Moreover, by joining GBA, Etisal-IDS Group will bring us a large experience and know-how about outsourcing services from Egypt and a strong local footprint in Middle-East, thank you Mohamed for joining us, and a warm welcome to the entire Etisal-IDS Group team"
Etisal-IDS Group is equally enthusiastic about what doors the alliance will open for them. According to Mr. Mohamed Eissa, Group CEO, "We are pleased that we have joined such a great team. Being part of GBA alliance aligns with our objectives of expanding our reach to new horizons, tapping into new markets, and becoming part of a resilient global player team. This partnership will unlock obvious potential for both parties and we are excited to be the link between both ends of Asia and Africa. Our thanks go to Denis and the entire team at GBA alliance in making this happen!"
About Etisal-IDS Group
With more than a decade of experience under our belts, we operate multiple BPO centers in Egypt with more than 3.000 staff members across the country. Our track record illustrates a profound understanding of the industry, unique business culture, and deep-rooted partnerships with global enterprises from around the world covering regional operations in Africa, GCC, Levant, and South-East Asia from our excellence centers in Egypt as a hub. Our commitment to our partners is delivery of enhanced customer experience and operational excellence in a swift and adaptive manner to their dynamic challenges.
About GBA Global BPO Alliance
Established to be a strategic partner for companies promoting globalization, GBA's mission is to continue to provide our corporate users around the world, no matter where they are located or what language they require, with peace of mind that they will be able to use a variety of BPO services at reasonable prices over the long term. Currently, there are 16 companies that are members of GBA -40.000+ employees. Although we can service more than 40 languages, we will continue to aim to expand the number of languages we can service in the future.
Mohamed Eissa, ETISAL- IDS Group CEO
Recent News